Mais la nuit ne part pas pour autant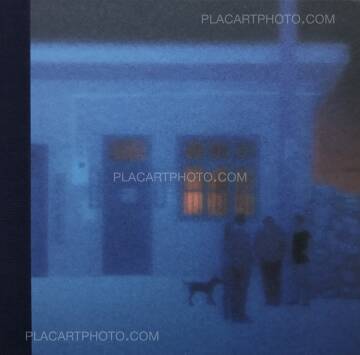 Xiaoliang HUANG

Mais la nuit ne part pas pour autant
Photographs: Xiaoliang HUANG
Text: Xiaoliang HUANG
Publisher: La maison de Z
102 pages
Year: 2018
ISBN: 978-2-9564071-0-2
Price: 50 €
Comments: Illustrated hardcover, 19,5 by 19,9 cm, 2 booklets and a loporello, photographs in black&white and colors, designed by Zhen Shi.
​HUANG XIAO LIANG | 黄晓亮
Huang Xiaoliang was born in Xiangxi, Hunan province in 1985. He is a 2009 graduate from Qingdao University, where he studied Digital Media. In 2010, Huang was awarded the prestigious Tierney Fellowship as well as the Three Shadows Photography Award, and the Fang Jun Art Award by the Beijing Today Art Museum. In 2011 Huang Xiaoliang was nominated for the Foam Paul Huf Award. Huang Xiaoliang currently divides his time between Changsha and Beijing.
Huang Xiaoliang is a young emerging artist from Hunan who is currently working in Beijing.
His photographic works are about memory and childhood imagination. They are also about a China of the past reflecting the artist's view of disappearing social and cultural practices. The works contain themes that could be based on childhood fantasy and play but are left open to interpretation. The ambiguous nature of Huang Xiaoliang's work allows for the audience to develop their own imaginative narratives from the photographs through his layering of symbols and the compositional grouping of figures within different settings. The artist adds to this quality by including poetic pieces of text that create further intrigue.
Huang Xiaoliang creates his photographic works by constructing a 'set' of shadows, silhouettes and cut outs. He often creates the backdrops for the works using paper and inks and projects light or images to create the shadows and figures. Sometimes real objects are used. Silhouetted figures appear against backdrops of landscape with the shadowed patterns of trees or urban settings. The images are richly atmospheric in the black and white of film-based photographic practice with heavy vignetting conveying a sense of time past. The works have a secretive quality, like looking through a darkened window to another world. There is a connection between what is real, the trees and urban objects, and what is animated. The photographs have a childlike freshness to them, they are playful and inquisitive.
As a photographer Huang demonstrates his interest in the basic fundamentals of photography, the play of light and shadow and the latent image of light on film. The photographs are not manipulated and constructed in Photoshop but are created 'in camera'.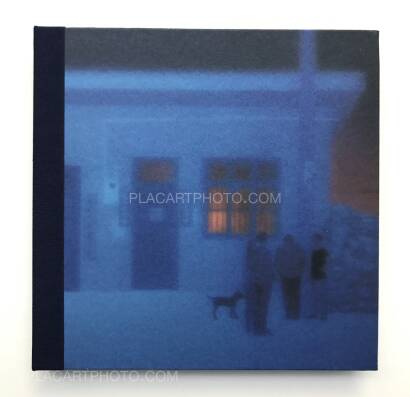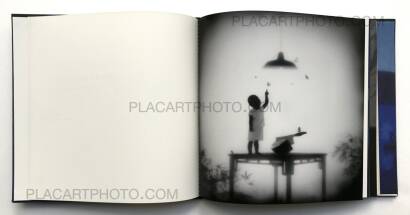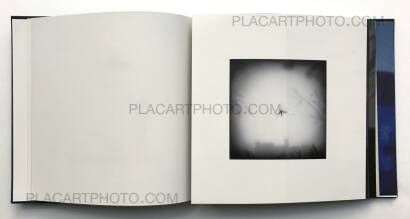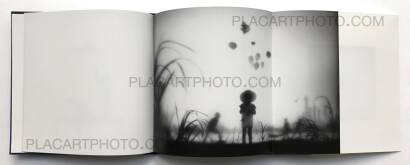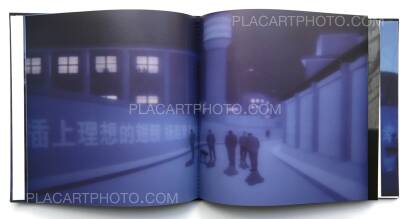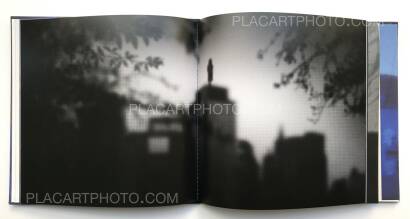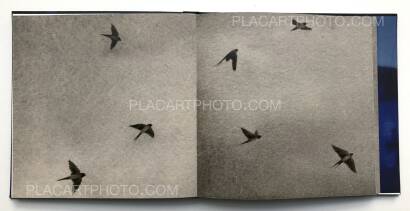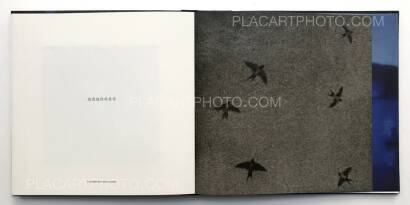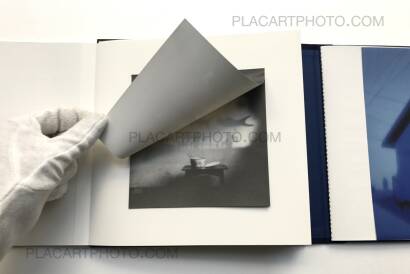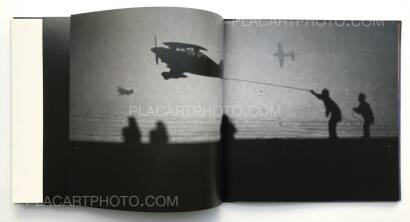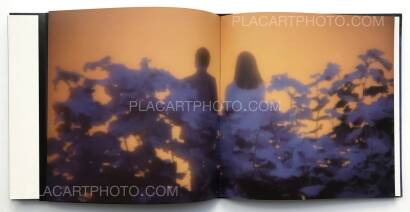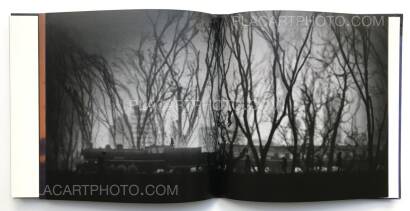 more books tagged »night« | >> see all
more books tagged »chinese « | >> see all
more books tagged »artist book « | >> see all