Sonotoki, Kaze ga, Yonin no mune wo kushizashi ni shita.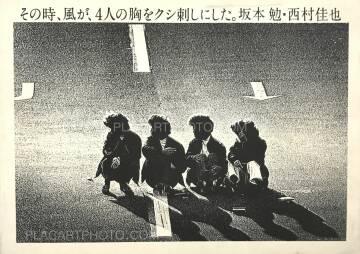 Photographs: Ben Sakamoto
Text: Yoshinari Nishimura
Publisher: West Village
124 pages
Pictures: 68
Year: 1981
Comments: Softcover, 190 x 260 mm. First edition, 1981. Black & white photographs. Text in japanese. In very good condition.
This modern photobook presents views in Yoyogi park, near Shibuya, in Tokyo, during the beginning of the eighties : people do sports, frisbee, trampoline, skate, a young baseball player drinks coke. Everything suggests the influence of the american culture in the urban life of japanese people. Ben Sakamoto uses high black and white contrasts creating graphic patterns by using overexposed light. The granularity of the images creates a special aesthetic. The lines of the road or of the pavement turn to geometric motifs, the shadows and figures on the street are originally composed.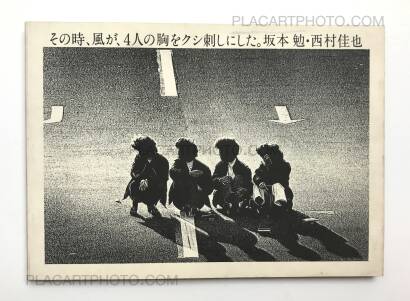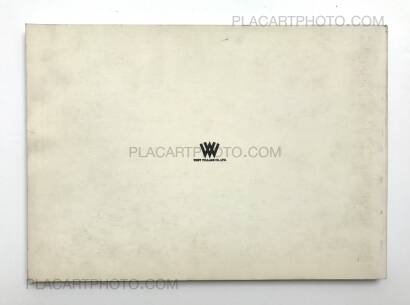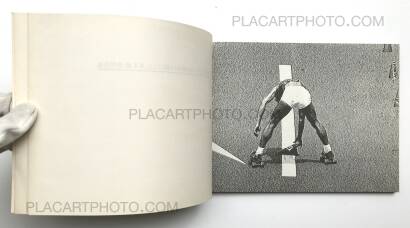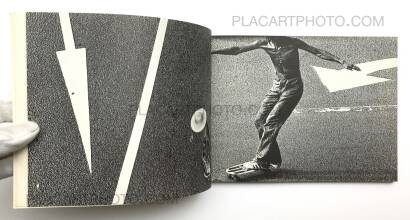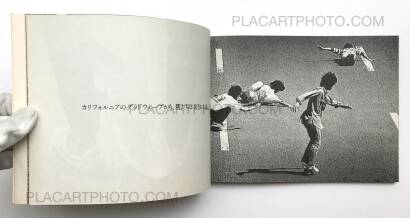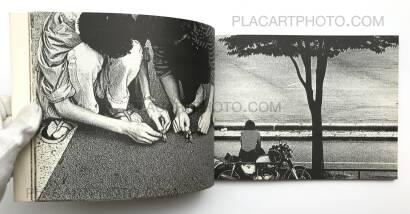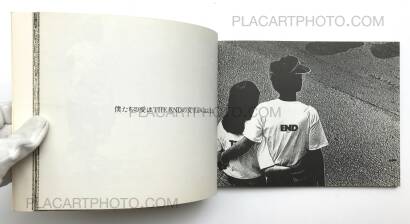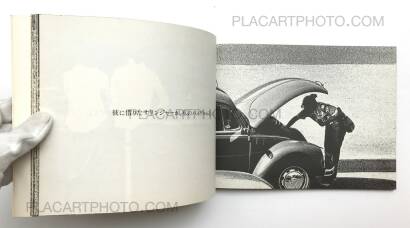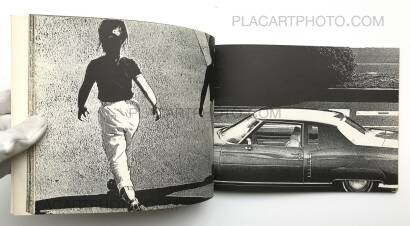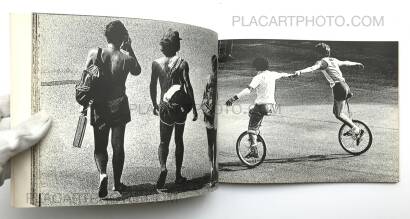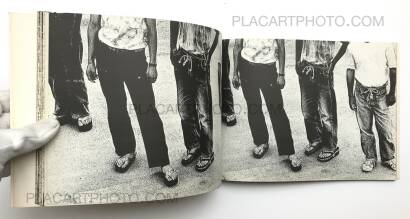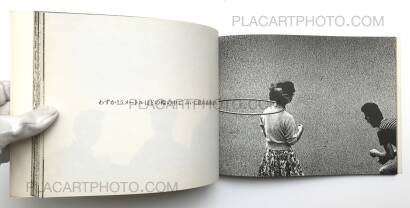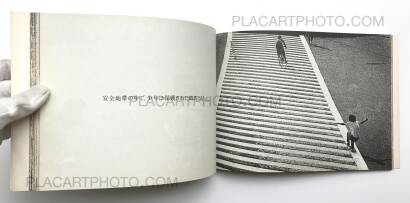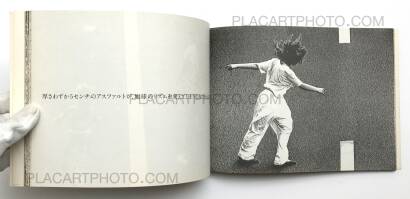 more books tagged »eighties« | >> see all
more books tagged »subculture« | >> see all
more books tagged »urban life« | >> see all
more books tagged »japanese« | >> see all
Books from the Virtual Bookshelf josefchladek.com