NEVADA (SIGNED)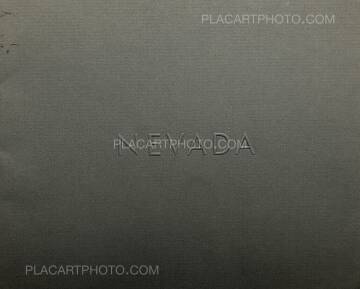 Photographs: Lewis Baltz
Publisher: Castelli Graphics
20 pages
Pictures: 15
Year: 1978
Comments: Matte gray wrappers, staple-bound, with title embossed on front, Oblong size: 21,5 by 26,5. Designed by David Smoak. A very good condition, small stains ans wears on cover and a tiny bumped, see pictures. Signed by Lewis Baltz
Nevada is a central work of Baltz's continued interest in the American West and its changing landscape.
The photographs describe the development of the desert region of Nevada, near Reno: construction sites and their artifacts, vistas of newly built tract communities, and the desert environments that surround their imprint are traced with the high-key light of the western sun or glow of artificial light illuminating the darkness of night.
Lewis Baltz, born in 1945 in Newport Beach, California, received his BFA from the San Francisco Art Institute in 1969 and his MFA from Claremont Graduate School in 1971.
That same year, he was included in The Crowed Vacancy: Three Los Angeles Photographers, an exhibition that also included Anthony Hernandez and Terry Wild.
Baltz's photographs of the transforming American landscape defined a central role in 1970's landscape photography and influenced forthcoming generations of photographic practice.
He, along with other notable photographers including Frank Gohkle, Robert Adams, Stephen Shore and John Schott came to prominence through their inclusion in the groundbreaking and influential exhibition, New Topographics: Photographs of a Man-altered Landscape, an exhibition organized at the George Eastman House in 1975.
Baltz's serial work often took the form of published portfolios relating to a particular landscape theme or geographic location. Portfolios include: The New Industrial Parks Near Irvine, California (1974), Nevada (1978), Park City (1980), San Quentin Point (1985) and Candlestick Point (1989).
Baltz received two National Endowment for the Arts grants in 1973 and 1977 and a Guggenheim Fellowship in 1977.
His photographs have been the subject of over 50 one-person exhibitions and seventeen monographs. He died in 2014.
His work is held in the collections of the J. Paul Getty Museum, the San Francisco Museum of Modern Art, the Metropolitan Museum of Art, Museum of Modern Art, the Los Angeles County Museum of Art, the National Gallery of Art, Museum of Fine Arts, Boston, the Art Institute of Chicago and Tate Modern.
Complimenting the exhibition, Lewis Baltz's Nevada will be a group exhibition of gallery artists that share similar themes and approaches to that of Baltz. Photographer's included will be Grant Mudford, Terry Wild, Gene Kennedy, Grant Rusk, Douglas R. Gilbert and John Schott.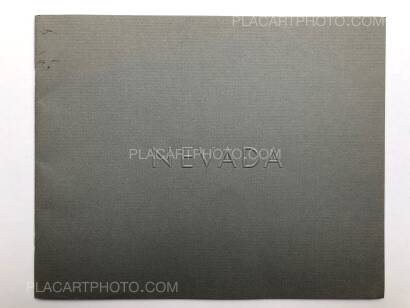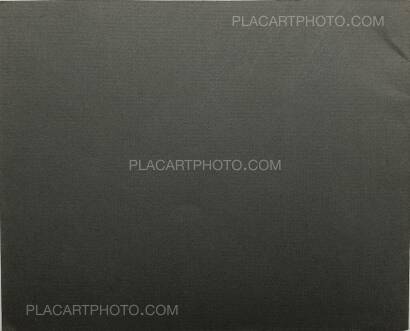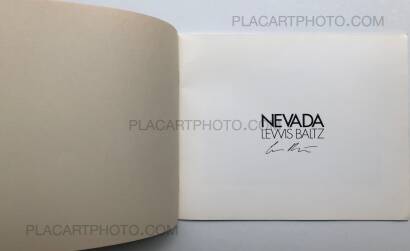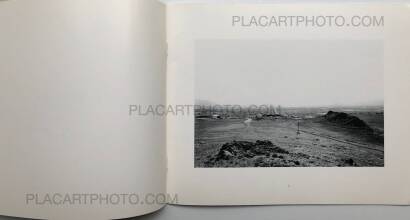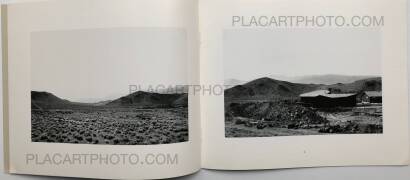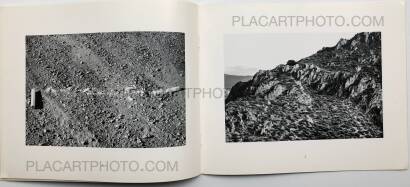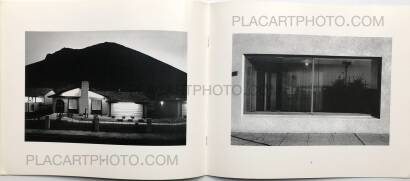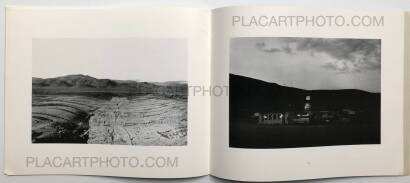 more books by Lewis Baltz
more books tagged »landscape« | >> see all
more books tagged »lewis baltz« | >> see all
more books tagged »signed « | >> see all
Books from the Virtual Bookshelf josefchladek.com