PUBLIC FITTING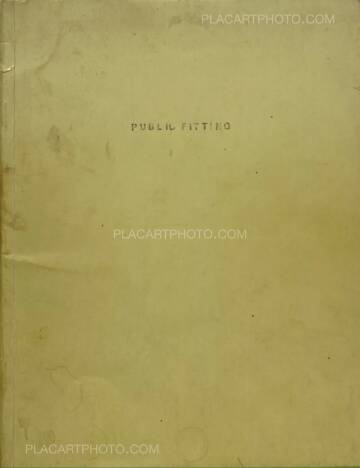 Photographs: Tim Johnson
Publisher: self published
42 pages
Pictures: 40
Year: 1972
Price: 1600 €
Comments: Stitched soft cover, 25,2 x 19,7 cm, b&w photographs beautifully printed. Some stains on cover otherwise in very good condition inside. Extremely rare and gorgeous !!!
The 1972 self-published first and only edition of Public Fittings. A book of street photographs taken in Sydney, Australia in the years between 1969 and 1971.
At first glance looking like a perverted surveillance of girls revealing their underwear on the windy streets of Sydney (in 1972) the volume actually shows how nature determines the behaviour of people in the public sphere. The wind also stripping our municipal facade of control to reveal something more child-like and innocent (not just underwear). An interesting presentation of the human body at a moment when there was an emotional response to an act of nature. A very good copy in wrappers. Not stated but published in an edition of just 200 copies. By reason of its limitation the volume is little known, and over looked, although interested was ignited when the images were displayed at Paris Photo in 2015 although by then the book was long unobtainable.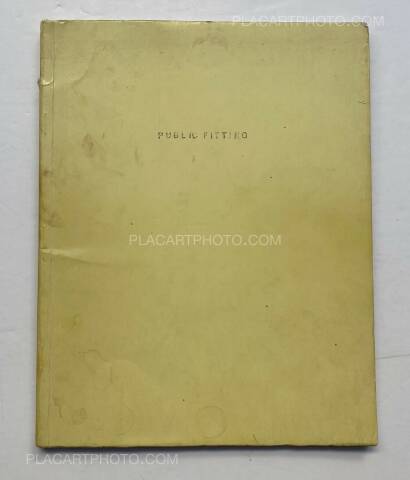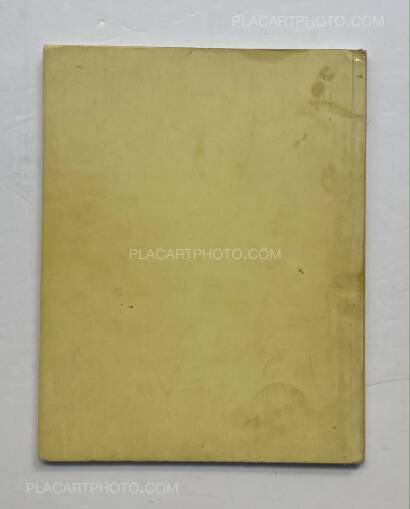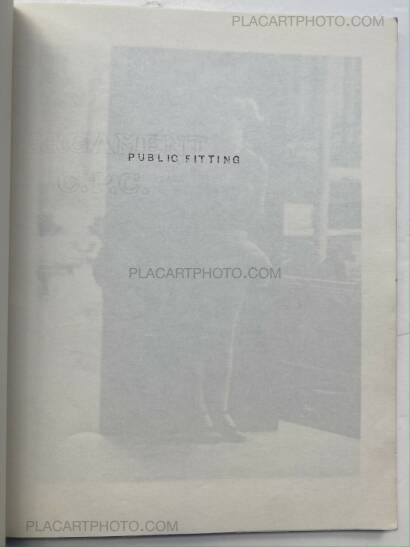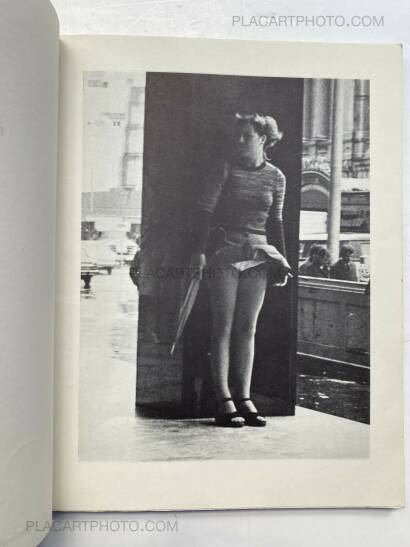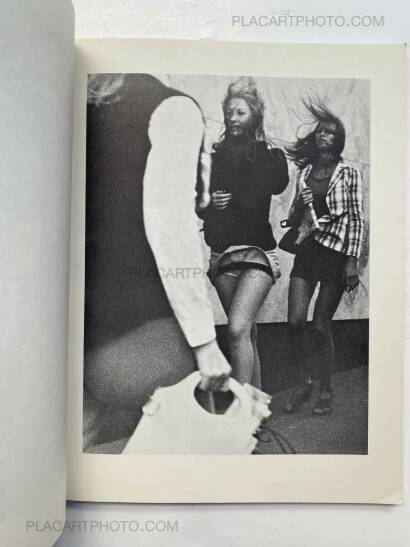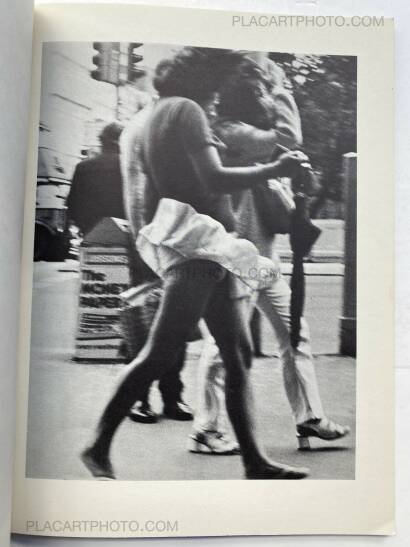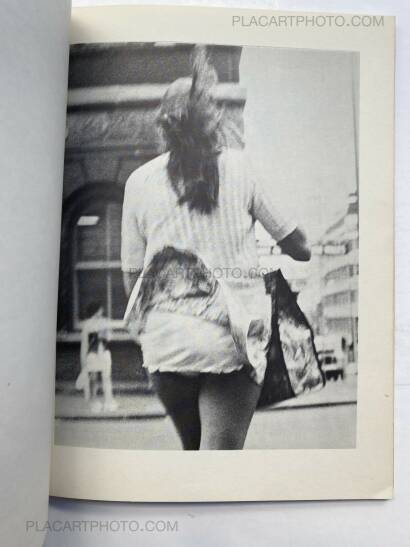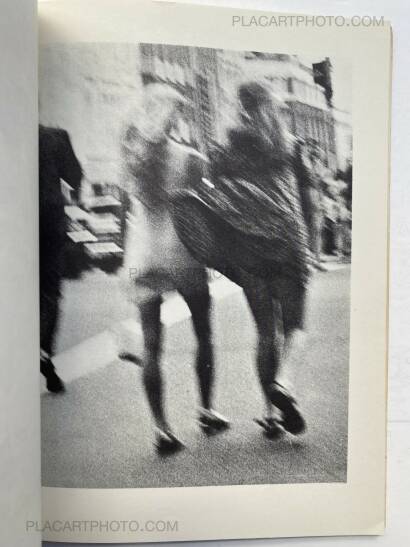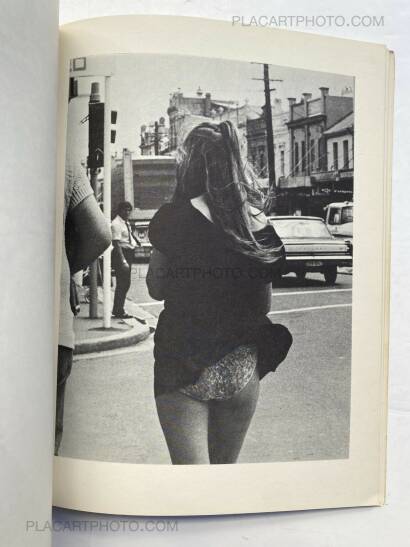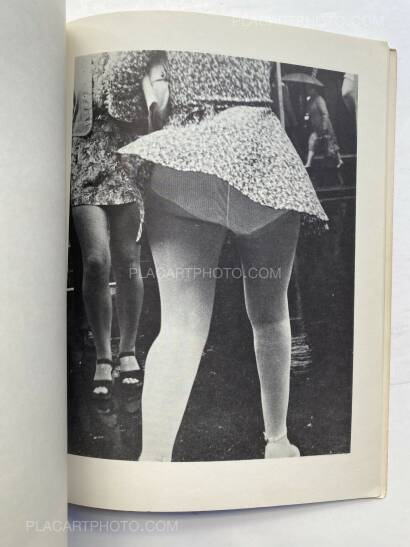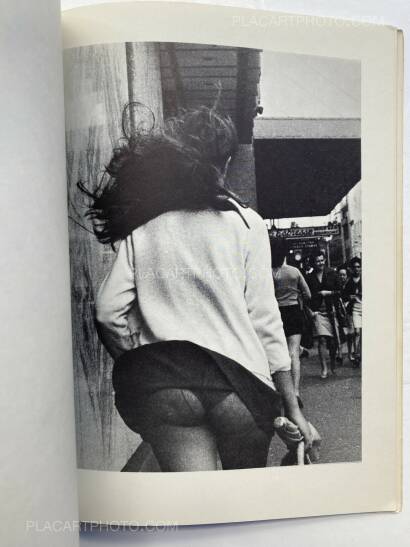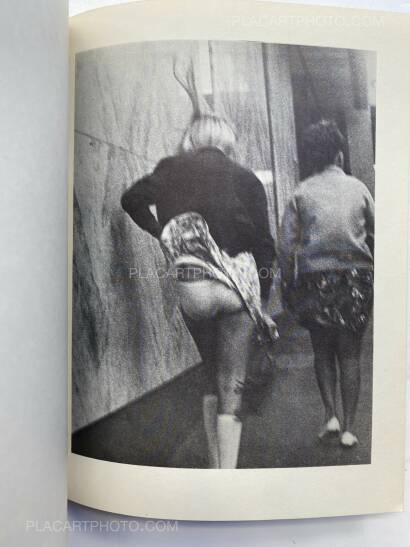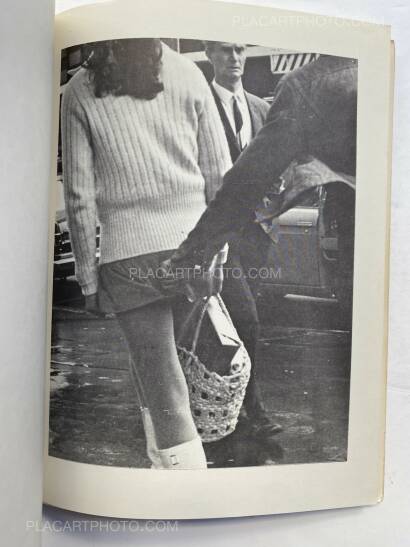 more books tagged »peeping tom« | >> see all
more books tagged »limited edition « | >> see all
more books tagged »Self-published« | >> see all
more books tagged »voyeurism« | >> see all
Books from the Virtual Bookshelf josefchladek.com