Six hands and a cheese sandwich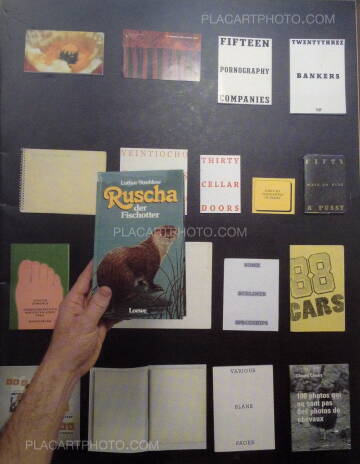 Photographs: Michalis Pichler
Publisher: self-published
20 pages
Year: 2011
Comments: Softcover. Staple binding. 180 x 140 mm. First edition, 2011. Copy in very good condition.
By now the appropriation and paraphrasing of Ed Ruscha constitutes a genre of its own. The first were 1968 Bruce Nauman with 'Burning Small Fires' and 1971 'Ed Ruscha' (actually Joel Fisher) with 'Six Hands and a Cheese Sandwich', with further appropriations or hommages over the decades, and in the last years it almost became fashionable, the evidence is massive.

There is actually none of the books published by Ruscha in the 60ies, which has not been paraphrased yet, be it the Gas Stations (e.g. Jeff Brouws, Toby Mussmann, Eric Tabuchi, Michalis Pichler, Anonymus, Michael Maranda), the Fires (e.g. Bruce Nauman, Jonathan Monk, Yann Serandour, Thomas Galler), the Apartments (John O'Brian, Anne-Valerie Gasc, Eric Doehringer), the Parking Lots (Hermann Zschiegner, Travis Shaffer), the Swimming Pools (Jen Denike, Taro Hirano), the Real Estate Opportunities (Adam&Kate Davis, Eric Doehringer), the Royal Road Test (Tom Sachs, Simon Morris, Martha Hlady) or the Sunset Strip (J.F. Schnyder, Jonathan Monk, Derek Sullivan, Tom Sowden), even the Palm Trees (Tadej Pogocar, Eric van der Wejde), Colored People (Jonathan Monk, Tanja Lazetic) and Hard Light (Achim Riechers) have been taken up explicitly.

The assembly attempts to span a larger arc of tension, integrate Ruscha's own books and put him into a evolution line in.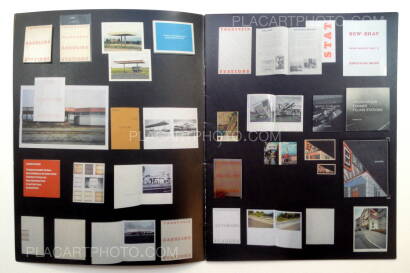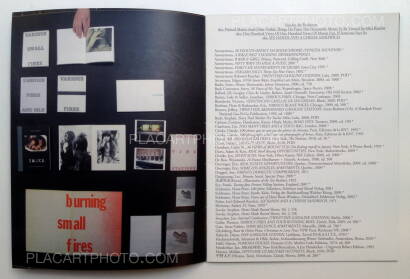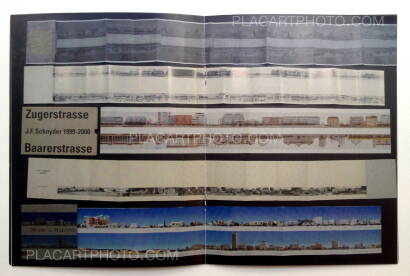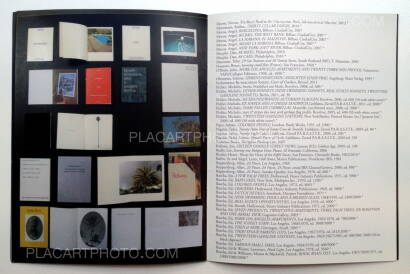 more books tagged »ed ruscha« | >> see all
more books tagged »appropriation« | >> see all
more books tagged »book on books« | >> see all
Books from the Virtual Bookshelf josefchladek.com