All I Ever Wanted (Signed and numbered edt of 500)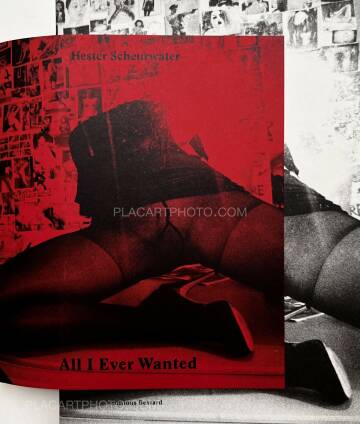 Photographs: Hester Scheurwater
Publisher: Editions Bessard
90 pages
Year: 2015
Comments: 9 stapled softcover booklets attached to a tenth which serves as cover and text between each section, 23.5 x 21 cm. Design by Bureau Kayser. In perfect condition. Limited edition of 500 copies. Signed and numbered.
Text by Patrick Remy:
56 millions. Such is the total of images shared on Instagram – the Number One app with the tag #selfie (data from 2013) –, and on other social webs. Kim Kardashian takes about 1,200 of them every day. Hester Scheurwater a lot less, but she does not retouch them (Is a retouched selfie still a selfie? In the literal sense of the term, yes, but it looses spontaneity.)
Hester started communicating with her iPhone in 2009 (the term selfie had not yet been invented!); she uses it to chat, sometimes, but mostly to take pictures of herself; and she's also been using a small digital camera since 2010. Such is her way to express her art.
Her work stems from her artistic process initiated ten years ago in the Netherlands and pursued in New York, combining performances, videos and multimedia installations. She quickly understood that her audience would be larger through the social webs than in the white space of the gallery, whether it is in Soho, Chelsea or Brooklyn (according to the period). How could she display her feminine body without showing breasts or sex parts? An exercise in style: nothing shocking to the general public, or to any religion for that matter, should be visible… an aseptic vision of the woman's body.
And yet, no provocation here, no "David vs the Silicone Valley Goliaths," even if her Facebook account was closed down five times while Youtube banned one of her videos…
Hester is an exhibitionist. She uses her telephone/camera to photograph herself in front of multiple mirrors, posts her images, and the viewer becomes voyeur. Full circle: "By using my body as a sexual object, with appropriate poses and auto-erotic gaze, I study voyeurism and exhibitionism."
A form of narcissism fully assumed and shared, since the purpose is also to communicate outwardly through self-staging.
The simple fact of looking at oneself is an incentive to modify one's appearance, either through image processing (with the wide angle of the telephone, or the imperfections in image definition), or through an actual work on the body, posing around like a dancer/performer adopts stances in reference to classicism, at times verging on pornography.
One could refer to André Kertész's Distortions (1933) and his marking experimentations, twisting the body of the model kneaded like modeling paste, assaulted by distortion; or to the collaborative work of painter Jenny Saville and photographer Glen Luchford (in Closed Contact, released in 2002). She also photographed herself with mirrors (deforming ones in her case).Both of them degrade their image, toy with their curves, morph their body in order to generate a creature as distinct as possible from the quest and canons of beauty, eschewing the classic self-portrait figure.Another reference could also be feminist performance artist Carole Schneemann, emerged in the 1970s with a piece that included photos, performances, videos and drawings… She too mistreated her body in order to denounce the ways women were looked upon.
With the book that you are now holding in your hands, the medium has changed: we are on paper, on print, like they say now in communication. The good old book is once again an area of freedom – even if it will probably be wrapped in a blister to prevent offending specific audiences in some countries.
By publishing her images in a book, she can bring her self-portraits further. Censorship is more tolerant than on social webs. This book is a performance in images, at home, in her office, or in her garden; a form of wild dance, sexual this time around, as her sex and even her anus are visible… Hester goes further, she plays with her body and with her curves, her low-angle shots revealing her intimacy. Legs outstretched, she pulls on her panties to expose her labia; she can reach her breast with her tongue, or lick some liquid from her own face (sperm?), often in front of a mirror. And this last detail should be comforting for the readers-voyeurs. Because we are indeed looking at a reflection, and not at a body of flesh and blood about to come!
Bureau Kayser's unique design weaves the text between the images, so they can be discovered separately and together.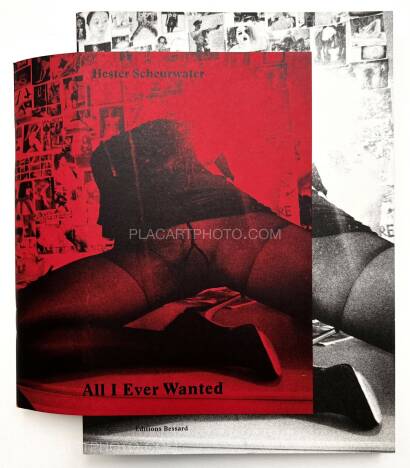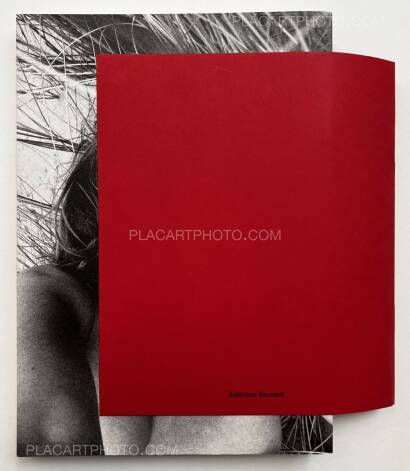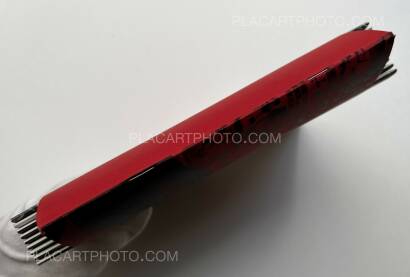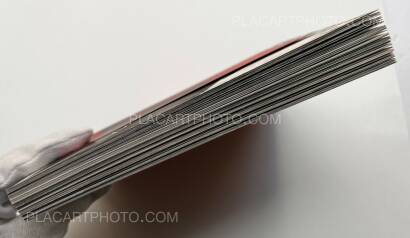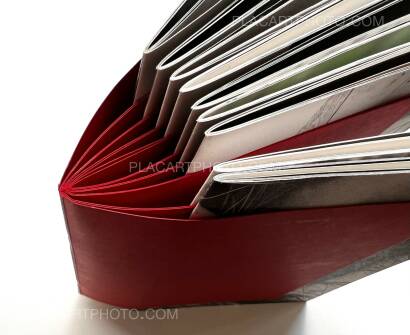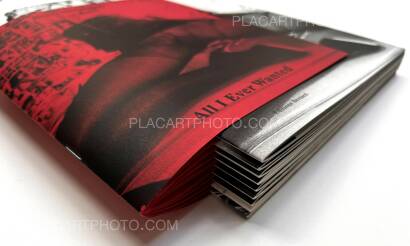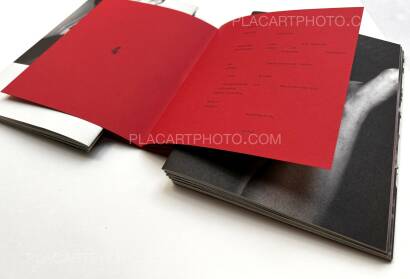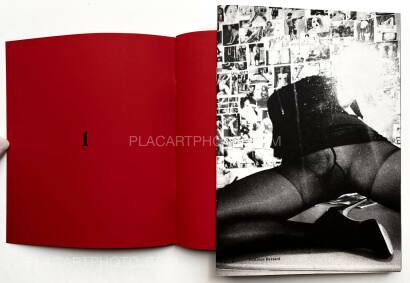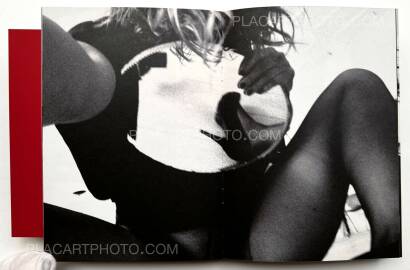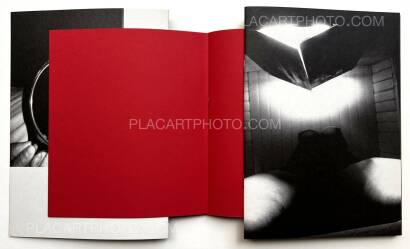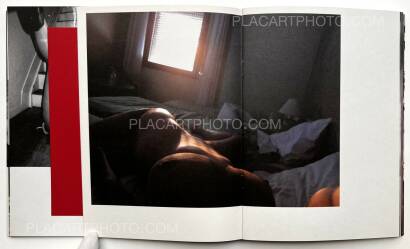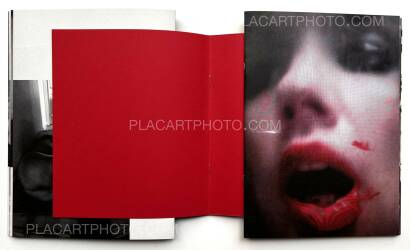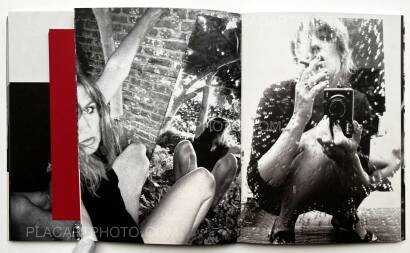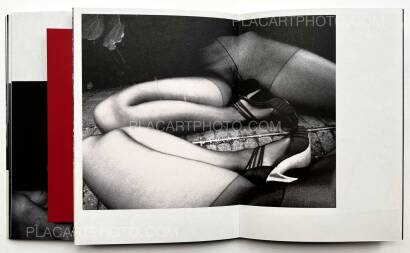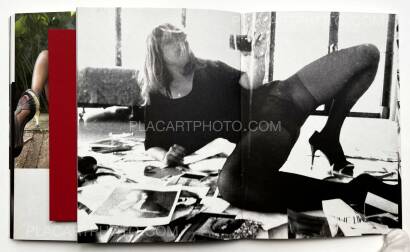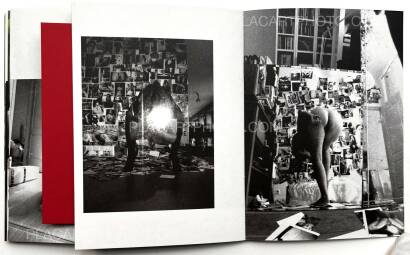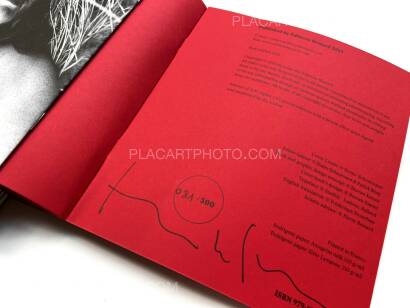 more books tagged »nudes« | >> see all
more books tagged »selfie« | >> see all
more books tagged »Editions Bessard« | >> see all
more books tagged »design« | >> see all
Books from the Virtual Bookshelf josefchladek.com