Where Love is Illegal
Photographs: Robin Hammond
Publisher: Editions Bessard
204 pages
Year: 2022
Comments: Hardcover, 31.3 x 24.5 cm. Beautifully designed by SYB: text is printed on thin silver paper alternating with portraits printed on thicker stock.
Where Love Is Illegal is a book of 80 large format polaroid portraits of LGBTQI+ people from around the world. Additionally, the book includes handwritten testimonies from those photographed.
Each photograph is accompanied by text edited from personal testimonies written by those featured, and from interviews conducted by the photographer and author Robin Hammond.
Singer, pianist and composer Elton John says "Robin's images tell the story of struggle and survival, of resilience and empathy, of discrimination and the hard work and advocacy needed to overcome it. These images show us people who seek only to live honestly, openly, with dignity and without fear."
The writer and author Huw Lemmey said this of Hammond's work: "To clasp your hands to your face is the simplest, most instinctive of gestures … It's a gesture that repeats itself throughout the photography series "Where Love Is Illegal" by the New Zealand-born photographer Robin Hammond. Fingers mask the eyes and mouth, lovers cover each other, fabric disguises the face, an attempt to erase the distinguishing features that make us individuals, humans, in a world where being individual and human opens up the photographs' subjects to hatred and violence. And yet here lies the paradox in Hammond's work: although many have covered their face to protect their identity from exposure, all of his subjects have wanted to be photographed, and have chosen the manner of their depiction. In giving his subjects the chance to present and represent themselves, Hammond uncovers something powerful. His focus affords people a dignity in their identity, and honours their image of themselves as they see themselves, not as subjects of derision or violence. Even while disguising their eyes or covering their faces, his subjects reveal their real sense of identity."
The portraits, many of which were made in collaboration with those photographed, and the testimonies, speak to experiences of discrimination, violence, persecution, and despair. But they are also stories of triumph, survival, resilience, and hope.
They were made in 14 countries between 2014 and 2019.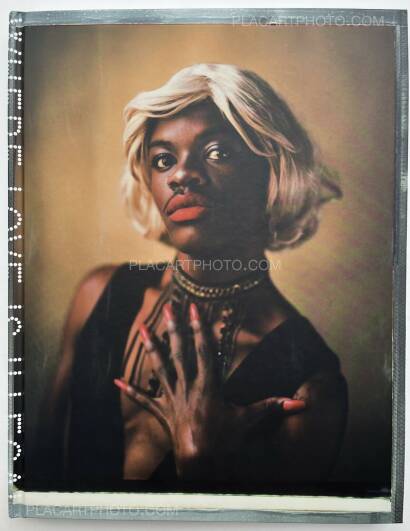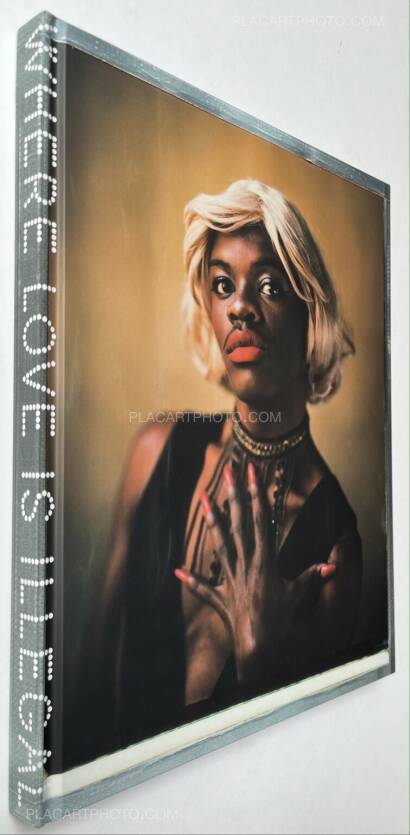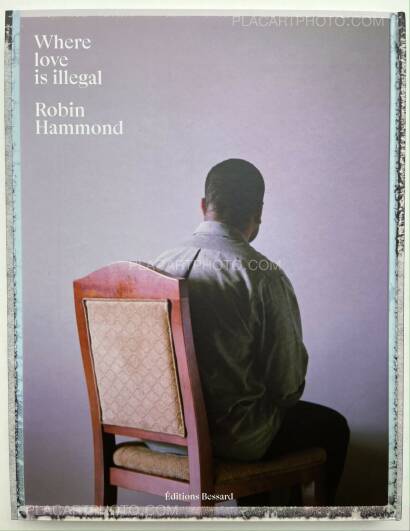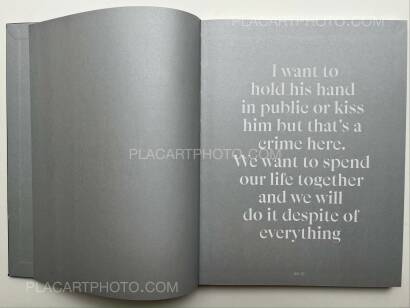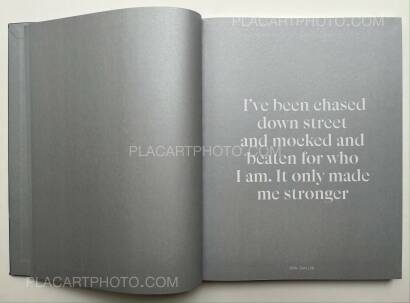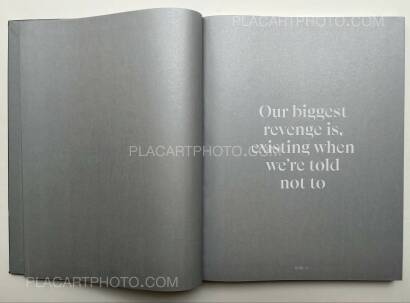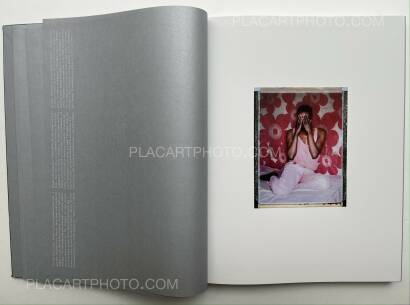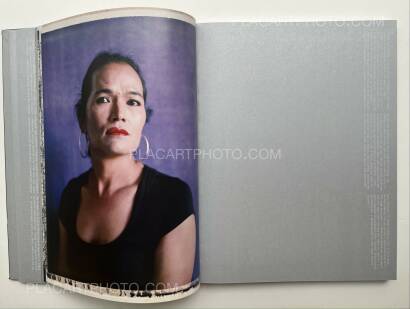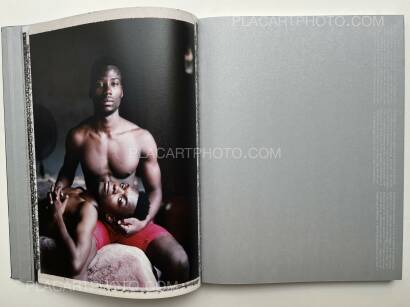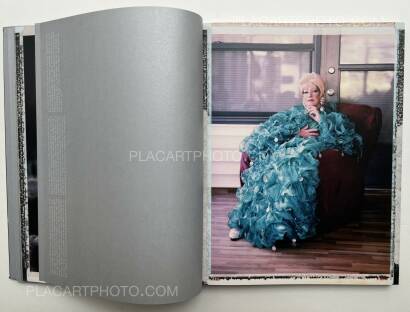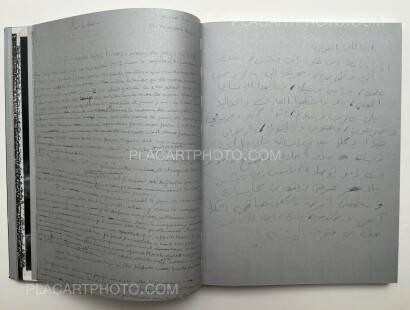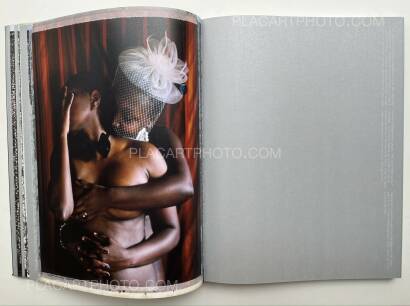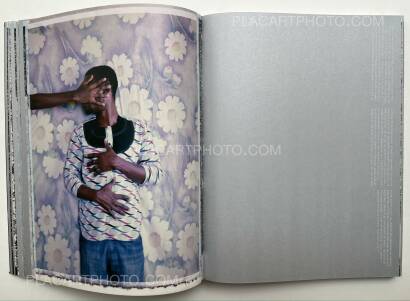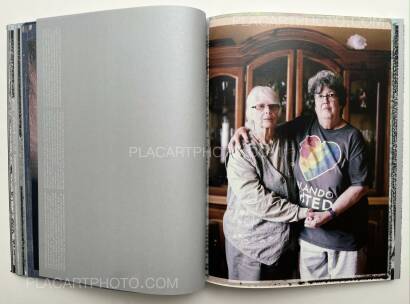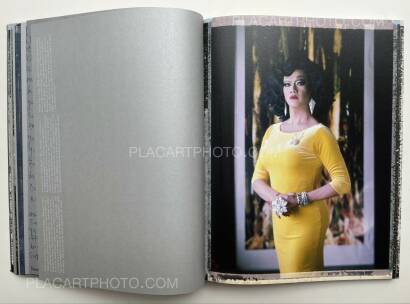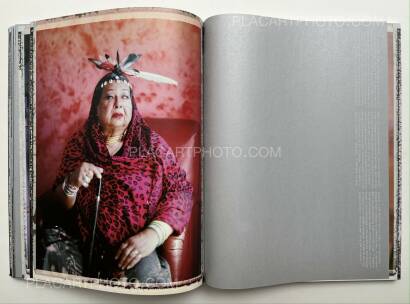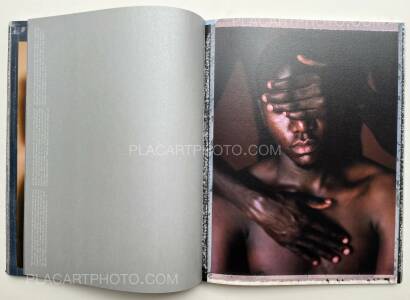 more books by Robin Hammond
more books tagged »lgbtq« | >> see all
more books tagged »Syb« | >> see all
more books tagged »Editions Bessard« | >> see all
Books from the Virtual Bookshelf josefchladek.com