Portraits in Life and Death (SIGNED)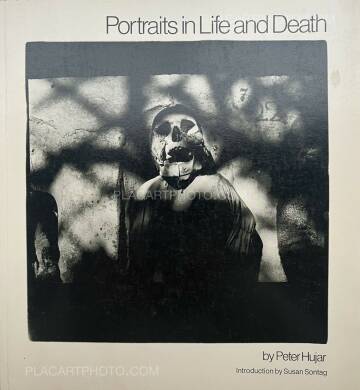 Photographs: Peter Hujar
Text: Susan Sontag
Publisher: Da Capo Press
92 pages
Year: 1976
Comments: Softcover, 27,7 x 25,5 cm. Signed by Peter Hujar! In excellent condition other than a small bump on the top corner, affecting the pages.
Portraits in Life and Death is one of the most arresting photographic books ever published. The twenty-nine portraits of creative people -- ranging from William Burroughs and Susan Sontag to Larry Ree, founder of the Trockadero Gloxinia Ballet Company, and T.C., the exotic dancer -- possess an individual and haunting beauty as well as a degree of psychological penetration that is both offbeat and riveting. Following the portraits come eleven images that can only be described as devastating: pictures of semi-preserved, clothed bodies of 19th-century Sicilians found in the arid catacombs beneath a church in Palermo.
There is no necessary connection, in the photographs themselves, between the two sections of the book, and yet this pictorial progression from life to death is an emblem of the ultimate journey each and all of us must take. The living subjects seem to be meditating on the mortality that is limned with such devastating effect in the catacomb pictures. In different ways, both groups of images speak to the very basic fears and emotional sets that we all carry around with us, somewhere beyond the area of conscious perception; viewing this extraordinary book, it is almost impossible not to make connections and interpretations.
Even so, despite all their deep resonance, there hovers over these photographs an air of nonchalance, even gaiety. The book is odd, oblique, sometimes opaque, certainly disturbing; but it sticks to the mind like a burr. It will be noticed; and once seen, it cannot be forgotten.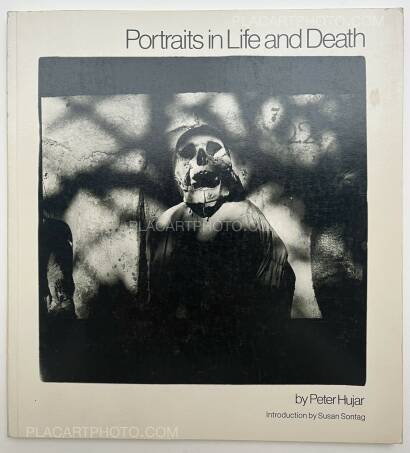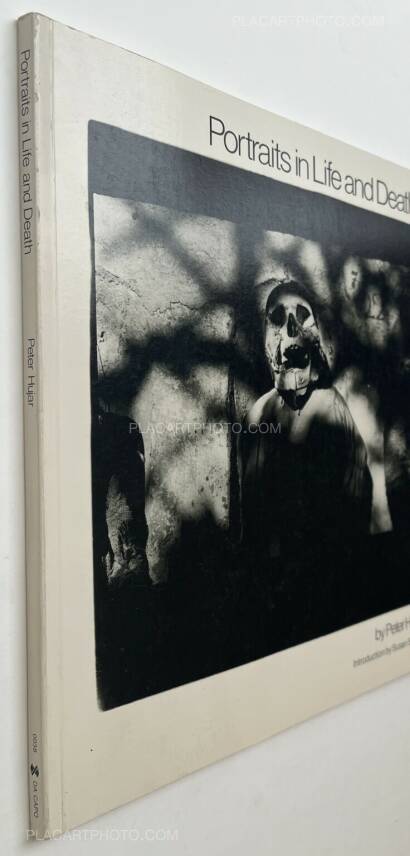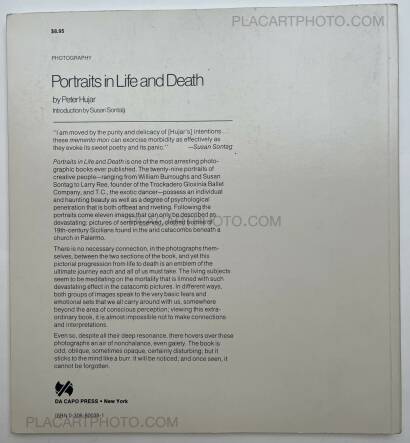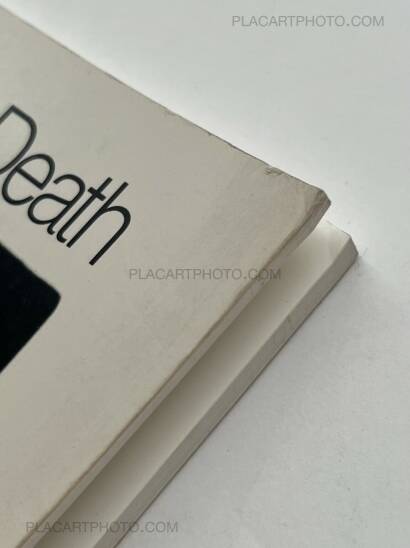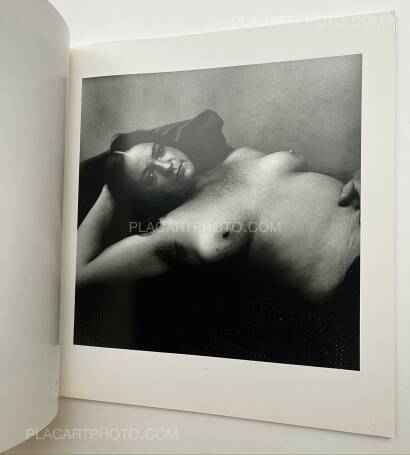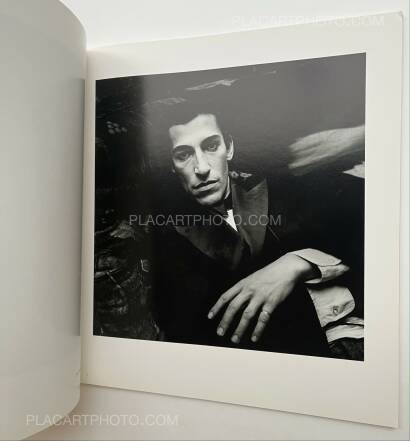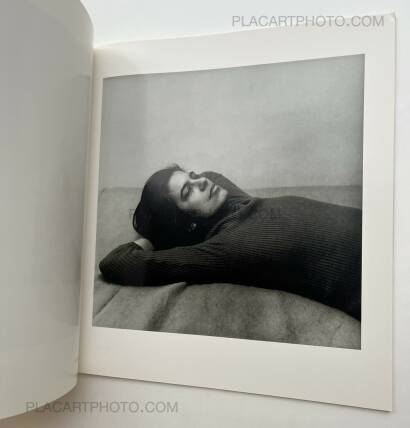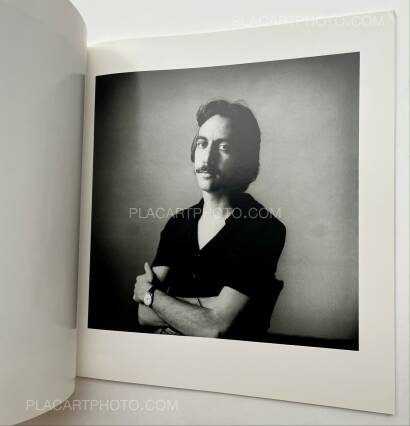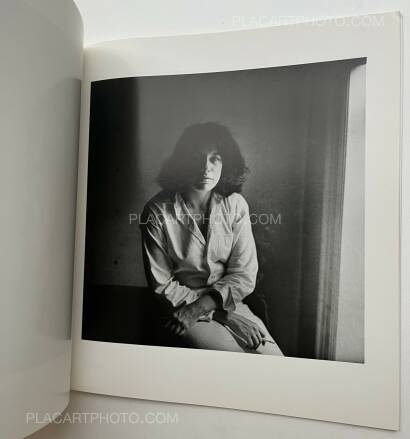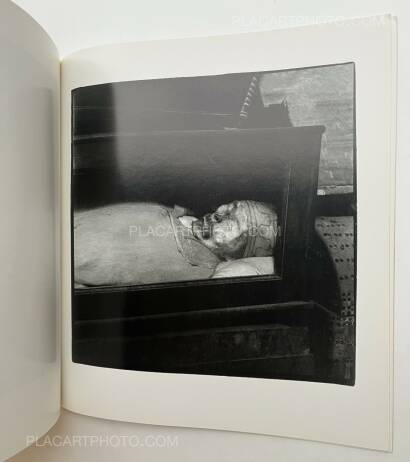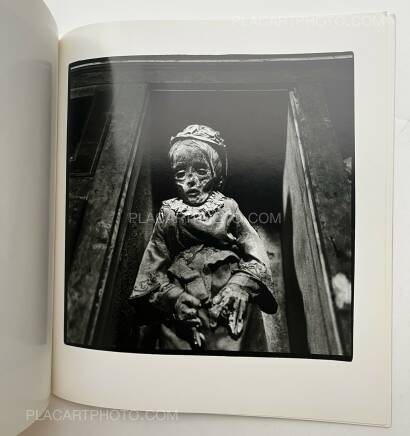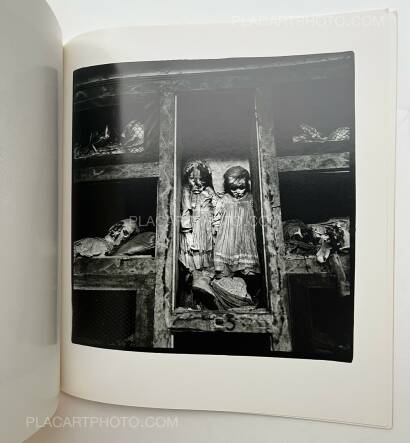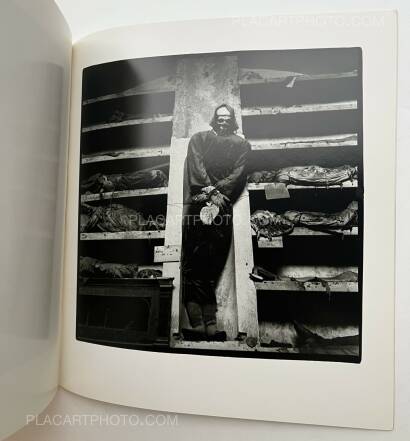 more books by Peter Hujar
more books tagged »portraits« | >> see all
more books tagged »b&w« | >> see all
Books from the Virtual Bookshelf josefchladek.com