The Island of Endless Hot Night (With Obi)
Photographs: Osamu Nagahama
Text: Mineo Higashi
Publisher: Haga shoten, Tokyo
144 pages
Pictures: 139
Year: 1972
Price: 2500 €
Comments: Softcover with illustrated dust jacket, with obi. 18,3 × 14,4 cm, photographs in gravure. Design by Keisuke Nagatomo and K2. Rare and in good condition - the obi was torn but repaired with tape on the inside, and some small folds on the dust jacket. Inside is clean.
Atsuku nagai yoru no Shima / The Island of Endless Hot Night.
Nagahama's photographs of Okinawa show some of the hallmarks of the mature Provoke style--rough, grainy, and out of focus. Despite this, his images convey an extremely pointed critique of the U.S. presence on the Island, a constant since the end of W.W. II. Brilliantly printed, with blue and blue-green cyanotype toning interspersed with rich black-and-white this is a book whose closest counterpart--with which it certainly ranks--with Tomatsu's masterpiece, OO! Shinjuku!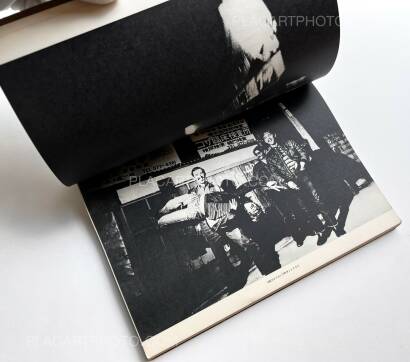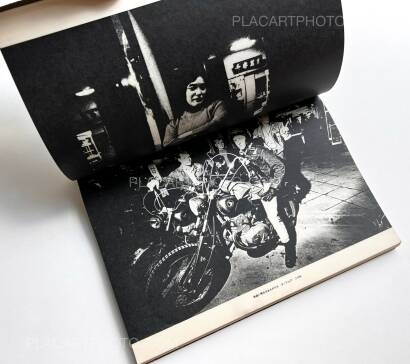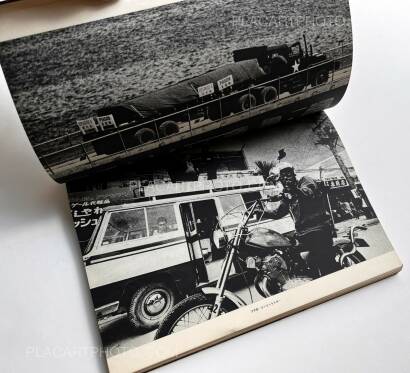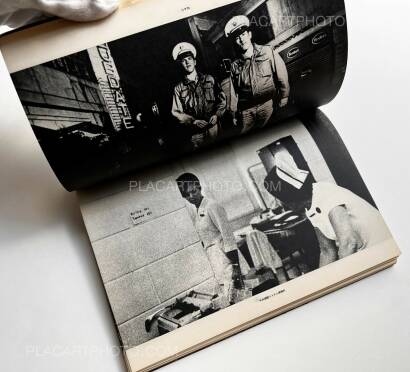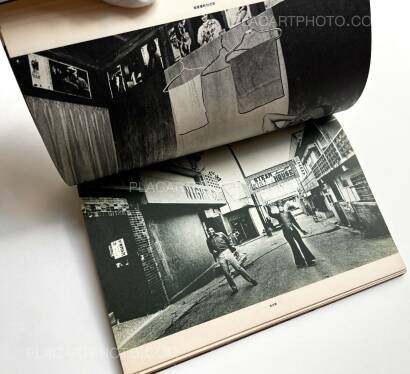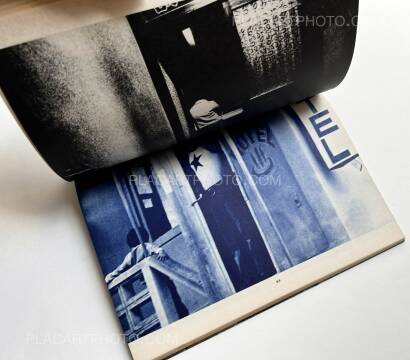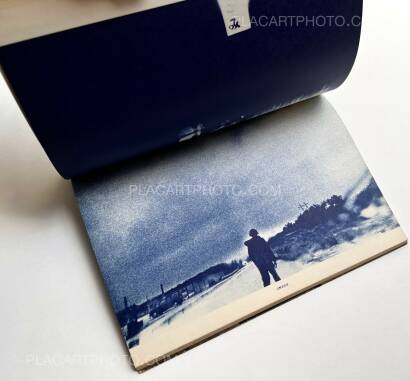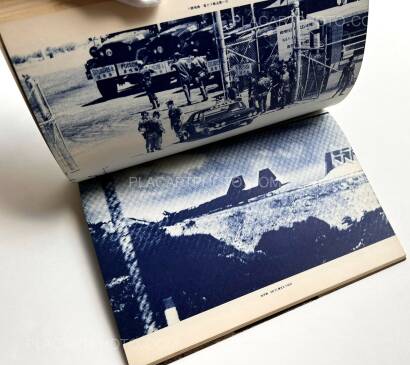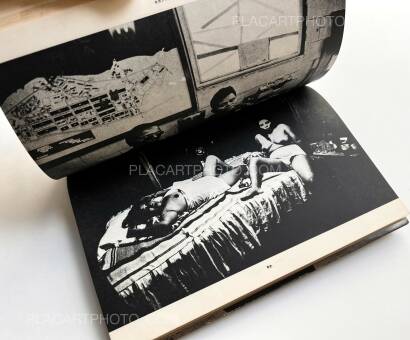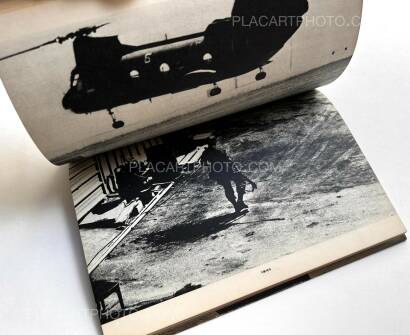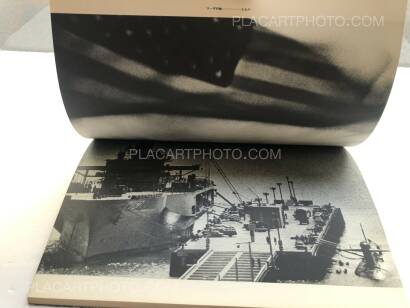 more books by Osamu Nagahama
more books tagged »okinawa« | >> see all
more books tagged »design« | >> see all
more books tagged »provoke area« | >> see all
more books tagged »gravure« | >> see all
more books tagged »prostitution« | >> see all
Books from the Virtual Bookshelf josefchladek.com