Meat (ARTIST'S EDITION 3/5)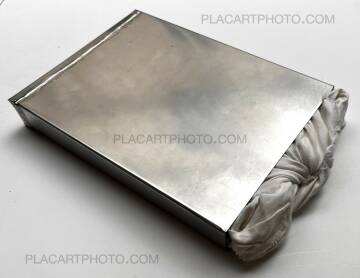 Photographs: Olivier Pin-Fat
Publisher: Void
6 pages
Pictures: 12
Year: 2022
Price: 3000 €
Comments: Unbound, 12 originals gelatin silver prints each sandwiched in glass plates housed in a stainless steel box . All wrapped in a signed and numbered cloth. (Box 25,7 x 18,7 x 3,5 cm) Print size 24 x 18 cm. Edition of 3/5 .
'Meat' is primarily about Body-Form, deformation, the flesh, the carnal. How all matter decays, transforms itself from one form to another and ultimately disintegrates into ash. Stacks of bone shards and ash, the human remains after cremation, appear like hotel pillows ready for laundry on a factory line in the morning. Biographies exist, momentarily, within slabs of frying flesh like gristle, fat, nerve or bone whilst the landscape looms outside, this endless city, ever present, howling like a beast to chew you up and spit you out disfigured once more, or swallow you up completely once you emerge from this illusory sanctuary
The fragility & vulnerability of glass contrasts sharply with the violence & raw starkness inherent to the 'Meat' project. When smashed, like the damaged photography itself, it also has bloody connotations. When intact, like this, it appears like ice, translucent skin, a magnifier - in a process of deep-freeze and stillness. The links to 'glass delusion' - the psychiatric disorder whereby the sufferer believed one's body to be made of glass - are also obvious in this context. Meat is the corpus. Encased & welded in stainless steel - cold like armour - or as in a blade, sharp and lethal.
Between states, in transformation.
MEAT - The artist's edition
This is the third of 5, all of which will be unique. They are transliterations or 'interpretations' of the actual (trade edition)
book itself published by VOID in September 2018.
The artist book itself consist in 12 photographs installed back to back creating 6 non reflective glass pages - unbound. I chose stainless steel as a material over oxidised copper in the end for many reasons, mainly because it suits so well this ice cold, lethality & atmosphere to the glass and tape, the way the light shines through the glass is more blue, green when seen as a block from the sides - or the spine - and certainly doesn't fit with the orange warmth of copper. As previously mentioned, I chose glass to embrace this idea of fragility to contradict and contrast with the darkness, the damage and violence of the photography (Meat). It also enhances it. And needless to say, steel and glass can have edges that cut. Meat. But aside from that, it looks so extremely effective.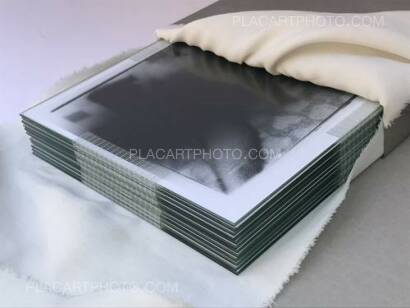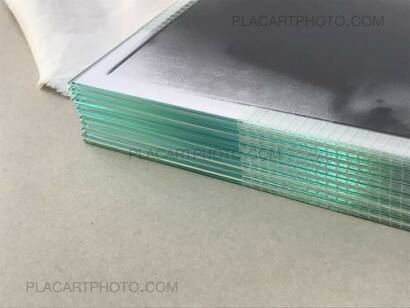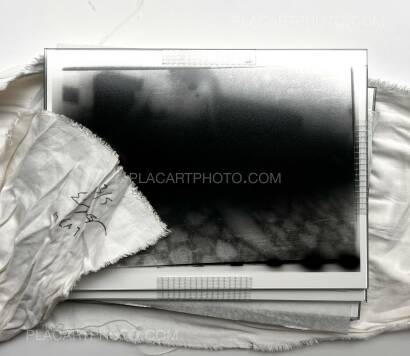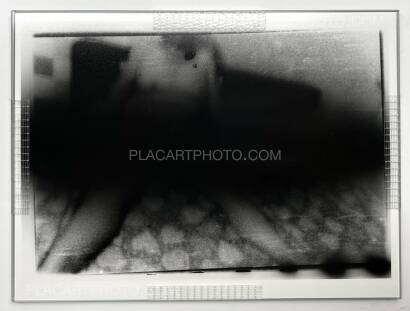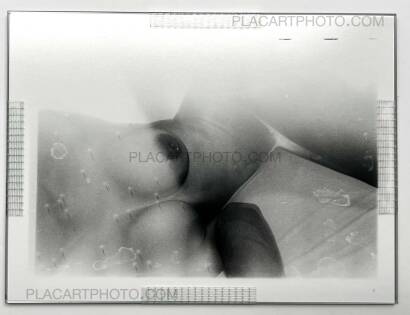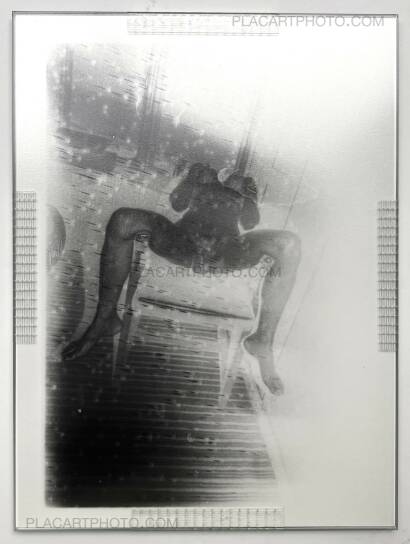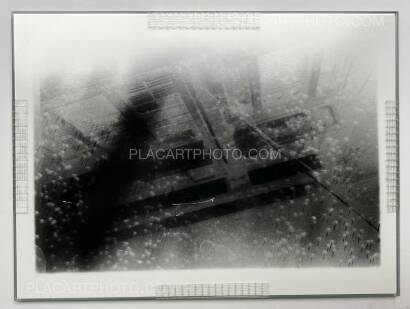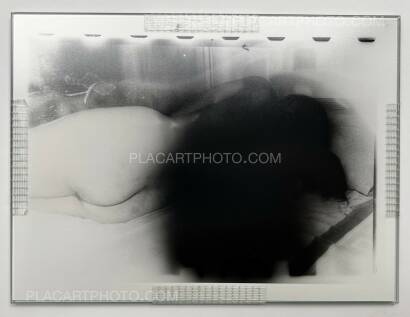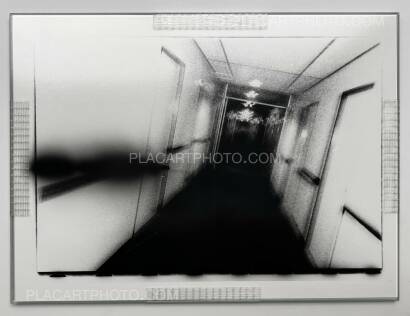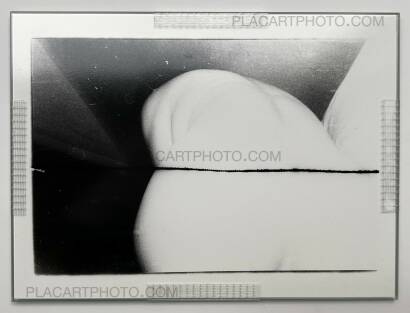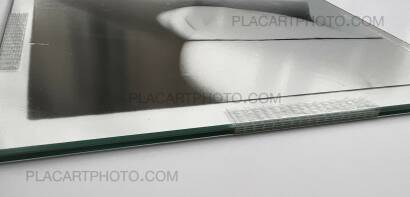 more books by Olivier Pin-Fat
more books tagged »Bangkok« | >> see all
more books tagged »hand made« | >> see all
more books tagged »extremely limited« | >> see all
more books tagged »Artist's book« | >> see all
more books tagged »void« | >> see all
more books tagged »olivier Pin-Fat« | >> see all
Books from the Virtual Bookshelf josefchladek.com