Machi – Town (SiGNED)
Photographs: Yutaka Takanashi
Publisher: Asahi Shibun-sha
190 pages
Year: 1977
Comments: Hardcover, cloth bound complete with acetate dust jacket and 12 page supplement, in cardboard slipcase with obi, design by Kamegai Shoji. In very good condition.
Machi is Takanashi's second book, in many respects a surprising follow-up to the previous title and devoid of the attitudes of the Provoke period. The images are in colour and suddenly an aura of peace pervades the city: Although not intended as a documentary this book captures the charm of the old shitamachi neighbourhoods of Tokyo. Takanashi does not show the humans that inhabit these places but one can well imagine them from the jumble of accumulated bits and pieces of daily life that resonate warmly in the glow of the afternoon sun. Some of the images had been published in Asahi Camera magazine from April 1975 onwards however the size of the present publication (where the double-page images measure ca. 60x42cm) bring out the full spectrum of the detail. All of the images are taken with a large-format camera mounted on a tripod often using extremely long exposure times (up to 20 minutes). Takanashi later explained that he was following the style of E. Atget (1857-1927) in this series. The book was designed by Kamegai Shoji and cost 20,000 Yen, a considerable amount in 1977.
In fact this book is the logical continuation of Toshi-he, since in 1974 he describes the beginning of the change of his archipelago, with the arrival of American products with Coca Cola in the lead and also the importation of European culture as the images of the André Courrège fashion show us. It is therefore quite logical that three years later, with Machi, he decided to record the old neighbourhoods full of history before their announced disappearance. The use of colour is therefore fundamental to get closer to the reality of these districts.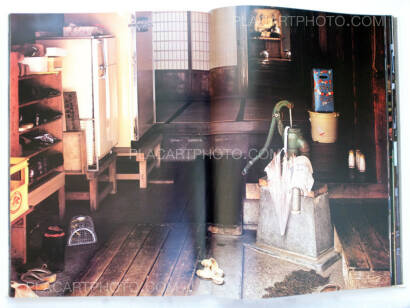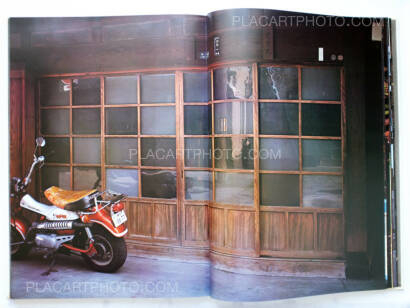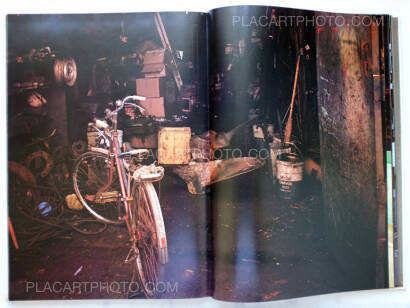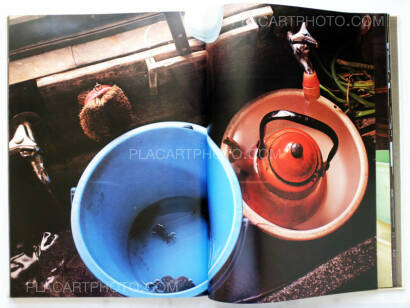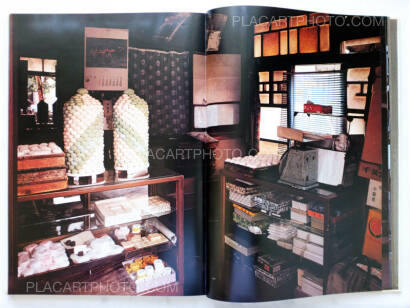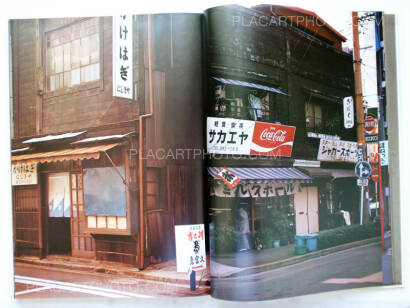 more books by Yutaka Takanashi
more books tagged »yutaka takanashi« | >> see all
more books tagged »colors« | >> see all
more books tagged »town« | >> see all
more books tagged »japanese« | >> see all
more books tagged »tokyo« | >> see all
Books from the Virtual Bookshelf josefchladek.com