"Night Trick" on the Norfolk and Western Railway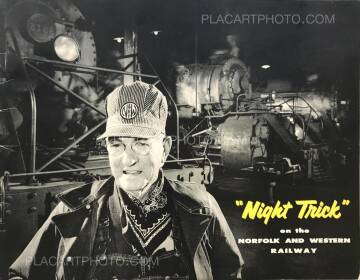 Photographs: Winston Link
Publisher: Norfolk and Western Railway
16 pages
Year: 1957
Comments: Softcover, 280 mm × 215 mm, photographs in b & w. Some wears to the cover. Kept in very good condition. (Reference: Parr / Badger, The Photobook: A History, Volume II p. 188-189.)
O. Winston Link's haunting black-and-white photographs from the 1950s depict the end of the era of steam railroading in the United States and the rural landscapes of Virginia and North Carolina that these last trains passed through. Link's evocative nocturnal images are at once highly staged technical feats, nostalgic representations of a disappearing way of life, and beautifully strange works of art produced during the era of film noir.
Link, a commercial photographer in New York City, made more than twenty trips to Virginia, West Virginia, and North Carolina between 1955 and 1960 to photograph the Norfolk & Western Railway. His photographs convey an eerie sense of absence, representing the vanishing "species" of the steam locomotive. But the images, which often include railroad workers or local residents, are also imbued with a deep humanity, a reminder of the complicated relationship between man and machine.
Link's achievements have received international recognition and his photographs can be found in the nation's premier museum collections, including the Museum of Modern Art, the J. Paul Getty Museum, the Metropolitan Museum of Art, and the Los Angeles County Museum of Art. In 2004, the O. Winston Link Museum opened in Roanoke, Virginia.
Trains that Passed in the Night is drawn from the collection of Link's former assistant and agent Thomas Garver and is circulated by the Center for Railroad Photography & Art. The exhibition is comprised of fifty black-and-white gelatin silver photographs printed and signed during O. Winston Link's lifetime. Reynolda's installation of the exhibition will include text by experts on photography, railroad history, film, and contemporary art, and a multi-media section featuring train films and sounds.
---
Trains that Passed in the Night: The Photographs of O. Winston Link is organized by Thomas H. Garver and produced in collaboration with the Center for Railroad Photography & Art (www.railphoto-art.org). Images Copyright © O. Winston Link Trust.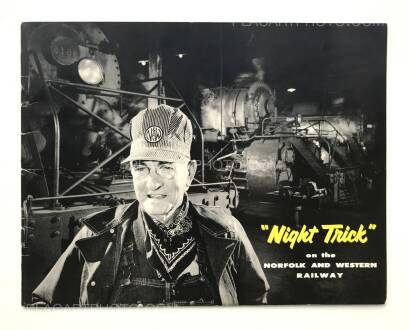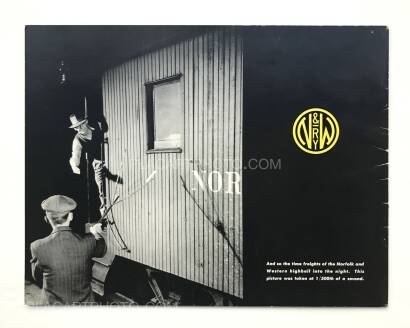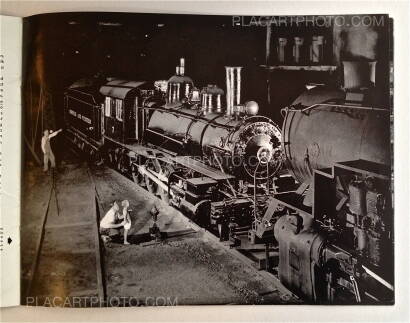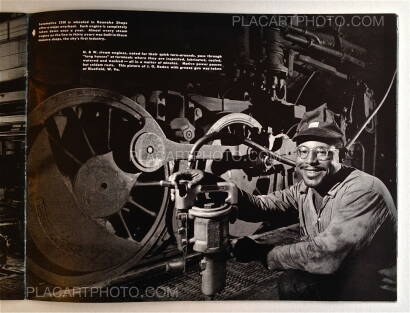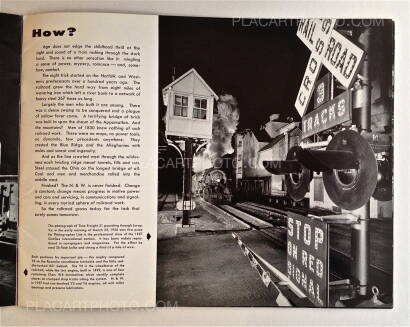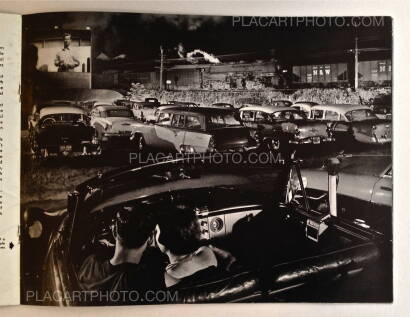 more books tagged »night« | >> see all
more books tagged »parr & badger« | >> see all
Books from the Virtual Bookshelf josefchladek.com